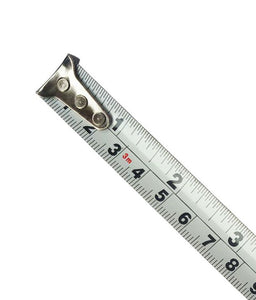 How to measure your V belt !
How to measure a V belt
V belts are wedge shaped and are used to drive pulleys which have a reciprocating V shaped grove. This is important to know because it is key in the measurement of your belt. The thickness of the top edge or widest part of the belt is an important measurement as it dictates how far down the V groove it will sit. The idea is that the belt is pulled into the groove of the V and almost gets wedges there creating a lot of pressure against the pulley in the V and preventing slippage.
So, the first measurement that you will need to do is the top thick edge of the belt. The second measurement that you will require is the drop, so, from the top thick section of the belt that we just measured to the bottom thin edge of the belt.  This will then denote what type of belt otherwise known as Section of belt that you will need.
Lastly you will need to measure the length of the belt, Some V belts are measured internally and others externally. If you look at our V belt identifier belt you will see it clearly states here and also on the product page which reference point you will need.
Other factors to consider when purchasing your v-belt despite what come off your equipment is what the belt is used for. Do you need extra strength from a Kevlar belt?
All too often we are finding people are needing to replace belts because the incorrect belt has been fitted in the past possibly due to ill advice.
---